Teknar Teknoloji has been developing solutions for the public transportation network systems since 2012, the year of establishment.
Starting out with the philosophy of adding innovation to today's life, Teknar Teknoloji aims to meet customer demands at the maximum level. Teknar Teknoloji's main focus is; successful completion of each project in the desired quality and in the optimum time.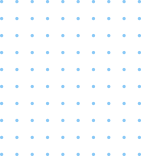 What Do We Do?
Teknar Technology Producing M2M Solutions;
which carries out R&D and P&D activities on Route Planner, Smart Station and Where is My Bus systems, Data Interpretation and Optimization, Line Based Cost and Gain Calculation, Station Tracking System, Route Violation Report, Bus - Driver Assignment and Fleet Tracking Systems. In accordance with B2B and B2C business models, with real data obtained from more than 3,000 public transportation buses in 11 different cities, more than 200,000 individual users are informed about public transportation.
2020 - Tur Editor
AUSDER / Jury Prize
2019 - Teknar Teknoloji
İnnovalig / Semi Finalist
2018 - Teknar Teknoloji
TEB - TİM / Turkey's Most Successful Top 50 Start-Up
2018 - Tur Editor
Transist Turkey / Technology Application Award
2017 - Teknar Teknoloji
İnnovalig / 8th in Turkey
2016 - Route Planner, Smart Station and Where is My Bus Systems Transist Türkiye
Transist Türkiye / Service Quality Award